Need a New Roof in the Westminster Area?
Strait Line Roofing is a Littleton roofing contractor. We are an established local roofing company, specializing in residential roofing, roofs for new construction, and commercial roofing for homeowners and businesses in Highlands Ranch, Lakewood, Arvada, Westminster, Aurora, Golden, Littleton, Jefferson County and Douglas County.
We are a Colorado roofing company with over 18 years of experience. We have built our reputation on our superior workmanship, exceptional customer service, quality materials, expertise and our hometown presence.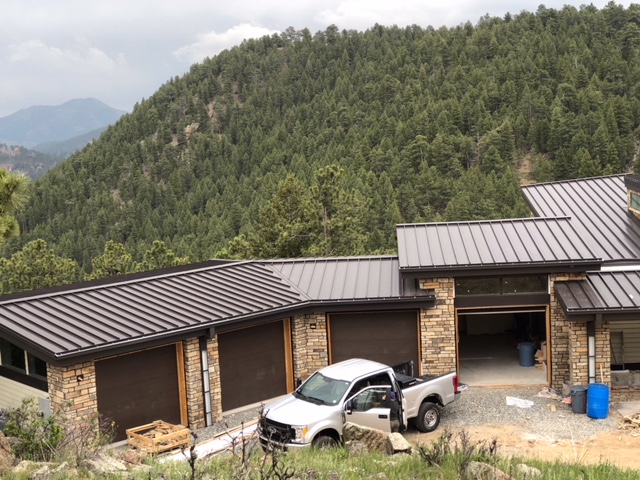 Superior Workmanship
At Strait Line Roofing Services, we run small, experienced, highly-trained roofing crews. Either the company owner or your foreman is on the roofing job site every day inspecting the work to be sure it meets the highest standards.
We are roofers who do the work right. As a matter of course, we replace all flashing and jacks. We can install seamless gutters. We do waterproofing.
We understand your roof and your location. For example, we know how the building codes in unincorporated Jefferson County may differ from those in Westminster.
Our Work is Guaranteed
We provide free estimates and free inspections. We provide emergency roofing repair services.
We are responsive and reliable. Call 720.331.1803 any time, day or night. If we can't take your call right away, we'll call back — pronto.
We handle everything for your roof replacement from securing the permit to prep to cleanup. At the end of each day, we leave your home or business clean and attractive. We work with all insurance companies and we can handle your insurance claim. All roofing work is guaranteed.
Quality Materials
We are certified to install beautiful, high quality roofs manufactured by GAF, Owens Corning, Tamko, CertainTeed and other top manufacturers.
We work closely with our suppliers: Gulf Eagle Supply and American Roofing Supply.
Strait Line Roofing has an ongoing relationship with the two largest Colorado supply company's Gulf Eagle Supply and American Roofing Supply. We use only the best materials on your project, starting with the felt, Ice and water shield to the shingles. We use only the best materials I.E. Grace, G.A.F. Owens Corning, Tamko, Monier or Westile, Just to name a few, If you are looking for a 3-tab or a lifetime Designer all the way up to a tile or slate roof we can take care of all your needs.
Expertise
We provide your home or business a new roof made from any of these materials:
Asphalt Roofing Shingles
Wood Shake Shingles
Metal Roofing
Single-ply modified roofing
E.P.D.M Rubber
PVC & TPO
Taper systems for flat roofs
Tile roofs
Slate roofs
A Local Presence
Strait Line Roofing owner Doug Gray grew up in Lakewood, Colorado and now lives in Littleton. His business has grown based on referrals from satisfied customers.
Whenever there is a hail storm or high winds, many roofing contractors flood into Colorado from out of state. The foot traffic inevitable with these large crews can damage your new roof. These roofing companies disappear when the work drops off. Doug and his employees at Strait Line Roofing care about Colorado. We're your neighbors and we'll be here long after the others have gone.
Doug Gray and his employees at Strait Line Roofing Services care about your Colorado roof. We're your neighbors and we'll be here long after the others have gone.
Live in Westminster? Call Strait Line Roofing today to get started with your new roof, roof repairs, or other roof maintanence needs.