It's Spring in the Front Range, and you know what that means!
Well, I suppose it can mean a lot of things, but when it comes to your roof, there's two things in particular.
The clock has nearly run out to file a roofing claim for any damage from last year's hail storms.
The door-knockers are here.
The Closing Window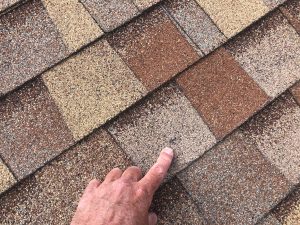 Most insurance companies require you to file a hail damage claim within one year. If you miss that deadline, you'll be footing the repair bill on your own. Now if
you've had serious hail in your area, say 1-inch diameter of more, you've probably already done this. You've:
Contacted a local reputable roofing company.
Received an honest assessment.
Did whatever work was necessary.
But ¾- to 1-inch hail can also do serious damage. If you recall this kind of storm in the last year, you, too, should go through the three steps above as soon as possible.
The Door-Knockers
Second, and no doubt related to the first, Spring means you have two to three salespeople knocking on your door each week offering to inspect your roof for damage. Why is that a problem? Here's the thing about these companies:
They never saw a roof that didn't need to be replaced.
They probably represent out-of-state, high-volume, low-quality contractors.
They'll probably use the lowest quality crews and products.
They won't be around, and their phones will be disconnected, when their shingles blow off in the next windstorm.
Don't let our industry's problem be your problem.
We have many excellent roofers in the Front Range. Like me, they won't be knocking on your door. We don't need to artificially create high demand to pay for transient roofing crews spending weeks at a time in local hotels. And our business model is not based on scaring home owners and misrepresenting the condition of their roofs.
Sure, the door-knocker company's work must and will pass inspection, but that's not saying much. Inspectors don't care if lines are crooked, rows are short or ridges are installed incorrectly. They don't care if the shingles are only going to last 10 years instead of 30. If all the pieces and parts are in the right place, the roof will pass, and you'll be none the wiser. I make a lot of money fixing and even redoing these slipshod jobs. And those homeowners, unfortunately have to pay me out of their pocket.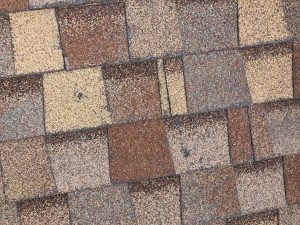 Bottom line?
Contact me to see so we can determine if you have hail damage from last year. The insurance window is closing.
If you need roofing work, use a local company that will be around. Think about it…if you know where to find us, that's all the more reason for us to do the job right!
Politely send the door-knockers on their way.